Distributorship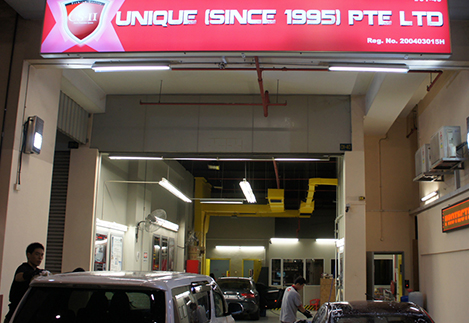 Do you want to become a CS-II distributor or Dealer?
Why choose CS-II?
Our reputation in the automotive industry is strong. We continually research and respond to industry needs around the world, and our success illustrates our passion for innovation. Our protective coatings alone have been specially designed and utilized for more than million of cars and trucks in the United States and around the world. From automotive and industrial applications to residential and recreational coatings, CS-II products help open doors to new markets and opportunities.
Direct Benefits:
Low Initial Investment
Proven System of Business
Exclusive Territory
Brand Recognition
No Royalty Fees
Marketing & Sales Support
Technical Support
Initial and Ongoing Training
Dedicated Regional Support
Be part of a Fast Growing Segment in the Automotive Aftermarket Industry
The Result:
As a CS-II distributor, you have the best of both worlds. You can build your own business and maintain your independence while enjoying the support and stability of an automotive industry leader with years of knowledge and experience.
Expect to:
Start Your Own Business
Grow Your Current Company
Learn Effective Marketing Techniques
Boost Your Profitability
Increase Brand Awareness
Acquire Quality Leads
CS-II Training
Because we know how important it is for you to start strong, we offer a training program run by dedicated staff. This includes weeks of training at our headquarters in California or CS-II Singapore. It is just another demonstration of CS-II's commitment to helping our partners obtain results and secure success as business owners.
Territory Demographics
Business Management
Marketing & Sales Techniques
Product Overview
Equipment Installation And Training
Application Training
Ongoing Onsite Training
Certification
Upon successful completion of this extensive training program, you will receive an official certificate of completion from CS-II. We know that once your comprehensive instruction is finalized, you will be poised to run a successful business.
Marketing
Advertising is the cornerstone to any successful business endeavor. This includes brand exposure, awareness, messaging and expanding consumer confidence. CS-II is dedicated to giving you every tool available so you have peace of mind that you are building your business with a solid marketing plan in place.
Our complete advertising campaigns include traditional push marketing such as television commercials, radio spots and magazine adverts. We also devote marketing dollars to digital media and internet marketing efforts across broad platforms, from paid search to social media channels.
We correspondingly equip you with print materials which you can purchase from us, including brochures and other sales collateral, to help you announce new products to your local area, as well as magnify responsiveness about what you offer to consumers.
Your Own Website
Along with dynamic marketing materials and effective advertising campaigns, we will provide you with a website template that is contemporary and professional, while reflecting the look and feel of the CS-II corporate site. These templates are pre-loaded with website content optimized for SEO and a photo gallery.
In addition, you will directly benefit from the leading information that is generated every month through the CS-II corporate website. You further have full access to the distributing portal containing marketing collateral materials and technical information.
Your Strength is Our Strength
We are proud of the excellent support systems we make available to you as a distributor. As soon as you join the CS-II team, you'll have access to experienced advisors and technicians to help you get started and keep your business on track. Our distributor support system features:
Business Planning
Technical Support
Field Training
Ordering
24/7 Access to Resources
HOW TO GET STARTED
Contact us today. We are actively searching for qualified individuals who have a passion for the automotive paint and coating industry and are excited about starting or growing their business. With CS-II as your dedicated partner, the opportunities are infinite and the dream of being a successful business owner is within reach. Let's build your dream today.
BUSINESS PLANNING

We know that while you are partnering with CS-II, you will have questions. That's why we assign a dedicated regional manager to you who can help you every step of the way. Your regional manager acts as a personal business coach to assist you in setting goals, assessing performance, keeping focused and to identify concerns and opportunities.

TECHNICAL SUPPORT

While we pride ourselves on fast and accurate responses to your questions, CS-II also offers a variety of resources to enable you to find answers and resolve problems on your own. As a CS-II distributor, we will post questions about technical and product information, share application techniques and sales tactics, connect you with other distributors and provide access to the CS-II Tech Team. As a result, we maintain outstanding levels of distributor satisfaction through both means of support: hands-on as well as self-assisted.

ORDER PROCESSING

We know CS-II supplies and products are essential to a distributor's daily operation. In accordance, we are committed to assist you with invoicing and logistical issues. Moreover, our Order Processing Team works hard to make sure you have the proper documentation and tracking information, are able to place orders on time and receive materials promptly.